Self-Help Tips for Managing Social Anxiety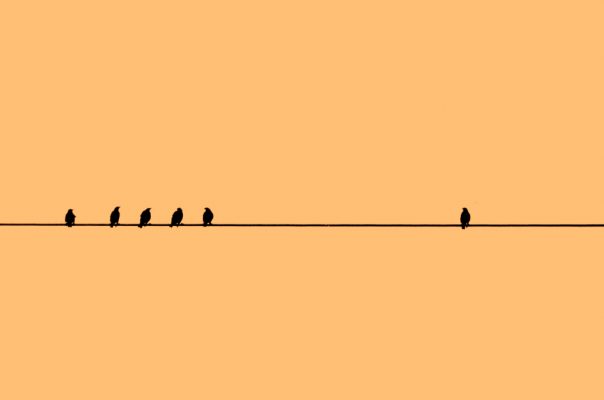 We can all worry from time to time about what others might think of us. However, for some people with social anxiety, the fear of being judged negatively by others is constant, overwhelming and can interfere with their ability to function in various day to day settings. People with Social Anxiety are very fearful of embarrassing themselves, being the centre of attention, ridiculed or rejected by others. This can lead them to avoid having conversations, showing up to social events or performance situations like public speaking.
Here are some self-help tips for managing anxiety in everyday social situations:
       

Shift your attention away from your anxious thoughts, to the task or conversation in front of you

       

Use controlled breathing to help ease the physical symptoms of anxiety

       

Avoid using alcohol to overcome your nerves, either before or during an event

       

The best way to find out if your fears are true is to gradually face your fears in social situations

       

Anxiety is often at its worst at the start of a situation; if you stay long enough, it will come down

       

It is possible that people may not be looking at or analysing you as much as you think they are

       

Remember that we tend to be our own harshest critics and the way we think influences the way we feel
These are just a taste of some helpful strategies for managing Social Anxiety, which is a treatable condition. With help, it is possible to overcome your anxiety, have a fulfilling social life and enjoy the work, study or other activities you'd like to do.
CBT is an excellent treatment for social anxiety, alone or in conjunction with medication. CBT involves learning skills to:
Combat the negative and self-critical thoughts that characterise social anxiety

Manage the emotions of fear and shame that characterise social anxiety, and build a greater sense of confidence

Re-engage in or start new activities that you may have stopped doing because of anxiety
Some CBT programs for social anxiety (including ours) also teach skills for assertiveness, public speaking, and communicating effectively.
CBT will often be recommended to you when:
You have found CBT helpful in the past.

You're wanting to take an active role in your recovery.

You want to learn skills to help you get well and stay well.

A competent, trained clinician who has expertise in CBT is available, or the person is prepared to use internet CBT (iCBT).

Medication isn't the path you want to take or there is a medical reason that you cannot take antidepressant medications.

You prefer CBT or iCBT.
If you'd like to learn a range of helpful strategies, check out our iCBT-based course on Social Anxiety. 
For more information and practical tips on boosting your mental health, head over to thiswayup.org.au
Interested in learning more?
Free Online Tools for Coping with COVID-19
Access a suite of practical workbooks, an audioguide, and other useful materials to help you manage coronavirus stress and anxiety.