Managing Your Mental Health While in COVID-19 Self-Isolation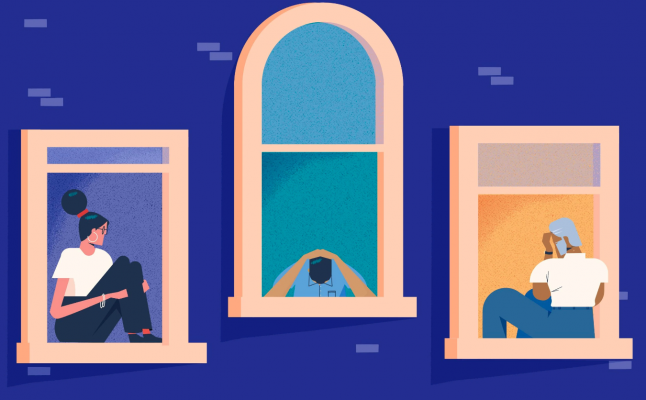 If you've contracted COVID-19 or are caring for someone who is, there are ways of managing your mental health as you self-isolate from home. 
So, you or someone in your household has tested positive to COVID-19. Hopefully you are able to isolate safely at home and you have the essential supplies (food, water, medication) to get you through. We hope that you're also able to take some time-out from daily responsibilities to rest and recuperate. 
While there are guides and factsheets on managing your physical health due to COVID-19, what about managing your mental health and wellbeing? 
You may be struggling with feelings of anxiety, sadness, anger, guilt, numbness, shame or simply feel overwhelmed with emotion due to your COVID-19 status. 
You might also be concerned about how isolation will impact your friends and family, and finances, and wondering what the future holds. 
Self-isolation can make it harder to meet our everyday basic needs, our psychological needs, plus our hopes and goals, which can in turn, affect our sense of wellbeing. Having COVID-19 can make us feel unsafe, as we worry about our health and the health of those around us. 
Self-isolation can also cause some people to worry about job insecurity, and about accessing or affording essentials like food and housing. By its very nature, social isolation can also make us feel disconnected and stops us from accessing our normal coping strategies, pursuing the opportunities we value, or following through with plans that are important to us. 
It's only natural to feel low, angry, worried, or overwhelmed at times.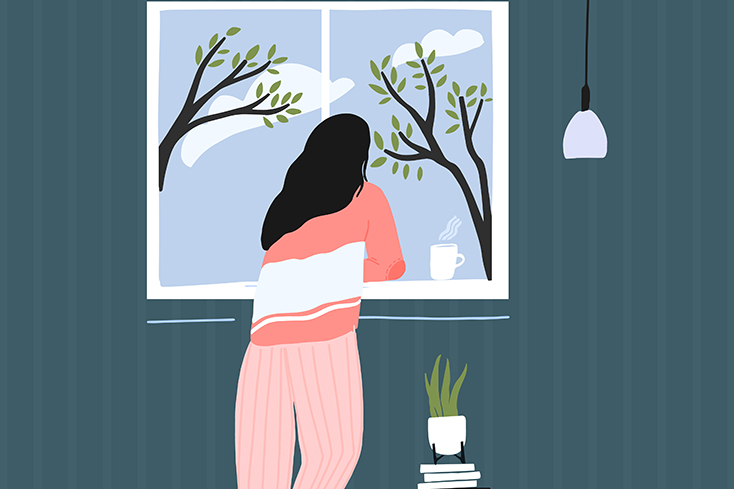 Strategies that may help support your wellbeing during self-isolation
Acknowledge your experience: Give yourself permission to feel what you feel, without criticising yourself or minimising how you feel. Keep an eye out for thoughts like "I'm being weak, I shouldn't be upset about this" or "It's not a big deal, others have it worse than me". Remind yourself that your feelings and reactions to this challenging situation are normal.
Create a routine: Try to create and maintain a flexible routine of healthy eating and good sleep, both can help boost wellbeing. 
Don't forget to move: Physical activity and exercise can be a valuable tool to help you feel calmer and healthier during difficult times. If you're isolating with your household, consider working together to find ways of eating, sleeping and moving well. 
Be mindful of alcohol and drugs: this might provide a temporary sense of relief, but if taken to excess, can create more problems. 
Be kind to yourself: Take care of yourself, especially if you are also caring for others. If you don't prioritise your own wellbeing, you may start to feel quite 'burnt out'.
Create opportunities for positive emotions: It's natural for your mood to dip at different points throughout your isolation period. To prevent negativity from spiralling further, each day try to plan at least one activity that is fun, relaxing or enjoyable, and one activity that gives you a sense of productivity or achievement. Take a look at our Self-Care Plan and Daily Activity Planner for ideas and support.
Limit what you watch, read, and follow: It can be worrying to read statistics of infections, deaths, and outbreaks. It's distressing to see images of sick people, overrun hospitals, and long testing queues. And it's tiring to be bombarded with peoples' arguments and opinions on social media. Try to strike a balance where you consume enough to feel connected and up-to-date with health advice, but not so much that you feel drained and overwhelmed when you turn on the TV or pick up your phone.
Stay Connected: It's natural to grieve the lost freedom to socialise and see our loved ones face to-face. Regularly keep in touch via phone and video calls, if you can. Even if you aren't feeling particularly lonely, having regular contact with others can prevent you from feeling vulnerable to isolation. If you're isolating with others, try to strengthen those relationships by spending quality time together and planning enjoyable activities.
Look for small wins each day: this can be tasks you've achieved or tricky situations you got through. Give yourself praise, reassurance, and encouragement everyday. 
Seek support when you need it. You don't have to cope with these challenges on your own. Reach out to friends, family, or a healthcare professional for support. If you're unsure of who you could talk to, check out at our 'Who Can I Contact?' guide.
Did you know we've developed a free, email-based program specifically designed to support your mental health throughout your self-isolation? Take a look and sign up here.
Not sure how you're feeling? Try our Take-A-Test Tool for a free mental health check-in. 
Interested in learning more?
Free Online Tools for Coping with COVID-19
Access a suite of practical workbooks, an audioguide, and other useful materials to help you manage coronavirus stress and anxiety.