Digital Mental Health: Private Help in the Home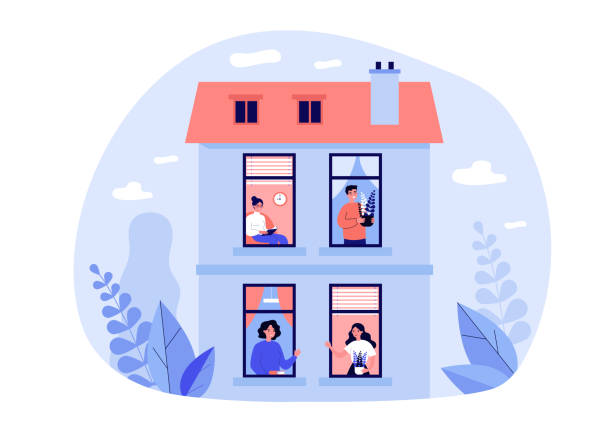 Spending more time at home? Digital Mental Health may be a good option for you. 
Digital mental health helps overcome many barriers. From cost (often much cheaper than ​face to face therapy), to distance (it can be accessed anywhere with internet access), to fitting in with busy schedules and unconventional hours. It has made mental health treatment more accessible than ever before.
Discreet Treatment at Home
Another unique benefit that has emerged due to the pandemic is that many people say it has given them access to discreet treatment while spending more time at home. Sometimes living with other people, whether it's loved ones or flatmates, can make it difficult to talk openly on the phone or webcam with a mental health professional. Digital Mental Health can be a good fit for people who aren't ready to disclose to others what they are going through. It can provide a safe, comfortable and private option for treatment.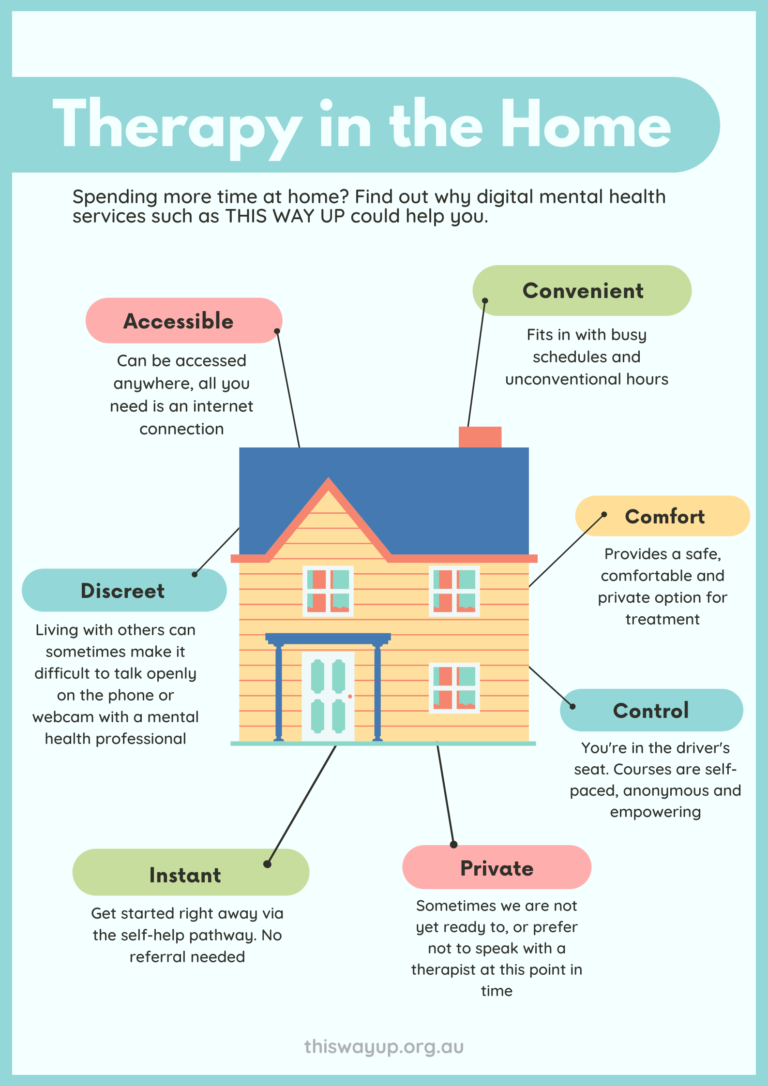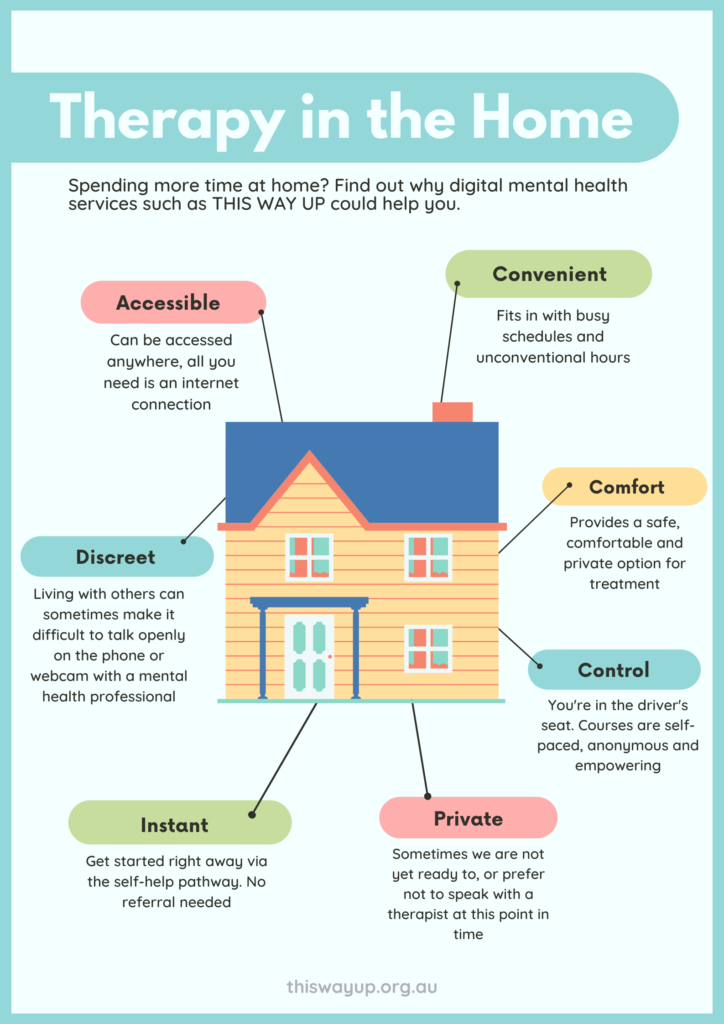 Not Ready to Talk?
And then of course, for a range of reasons, sometimes we are not yet ready to, or prefer not to speak with a therapist at this point in time. Digital mental health can be discreet, self-paced, anonymous and empowering. Many people say they feel more comfortable accessing therapy at their own pace and in the privacy of their own home.  
Help at Your Fingertips
Technology is helping to drive change in how people access mental health support, removing barriers and taking away lengthy waitlists for those seeking much-needed support. We know that online CBT programs such as THIS WAY UP are just as effective as conventional face-to-face CBT. We also know that the waitlists to see a therapist can be months long. These online programs give users access to help right away – at their fingertips. 
In short, there are many benefits for accessing digital mental health treatment. If you'd like to try it out and see if it suits you, take a look at our range of self-paced online courses that teach clinically-proven strategies to help you improve the way you feel.
Please note: Digital Mental Health may not be suitable for everyone and if you're unsure, it's best to speak to your GP or local doctor about your options.
Learn to Manage in the Moment
Interested in learning more?
Free Online Tools for Coping with COVID-19
Access a suite of practical workbooks, an audioguide, and other useful materials to help you manage coronavirus stress and anxiety.