Managing Your Mental Health After Self-Isolation Ends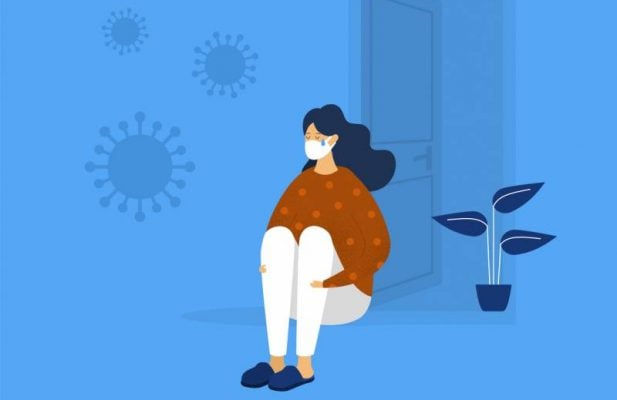 It's normal to feel mixed emotions after self-isolation ends – here's how to manage your mental health.
So, you've come to the end of your self-isolation period after contracting COVID-19 or having been a close contact. You may be feeling relieved, excited, or hopeful. However, we know that not everyone will be feeling this way and there are often mixed feelings. Some may be worried about judgment or stigma after testing positive for COVID-19. Others may be feeling anxious, distressed or concerned for what's ahead. 
It's natural to feel worried or uncertain when you're experiencing any change or transition in your life.
Strategies for Managing the End of Self-Isolation
If you're struggling with feelings of anxiety, sadness, anger, guilt, or being overwhelmed: 
1) Remind yourself that these feelings are normal. They are signposts for what's important to us and what we value in life, like our health, security, and relationships.
2) Check your thoughts. Sometimes worries are helpful, realistic and can help us problem solve or get our needs met. Other times, our worries are less helpful if they are excessive, constant, uncontrollable or distressing. Take a moment to pause and reflect – which category would each of your worries fall into?
3) If your worries are realistic, reconnect with self-care. Sometimes the problems we face can't be fixed quickly or easily. It's helpful to focus on refuelling, so that you can have enough energy to work through the challenges you're facing. Take a look at our Daily Activity Planner for self-care activities you can do safely at home. 
4)  If your worries seem unlikely or unrealistic, gently consider another point of view. Sometimes it can help to shift perspectives. What sorts of helpful, reassuring and encouraging things could you say to yourself during this difficult time? What might you say to a friend if they expressed these worries to you? What alternative possibilities or outcomes might there be?
5) Take it step-by-step. You can try ending your isolation in smaller steps where possible if you're feeling nervous. You can start by standing at your front door, then walk around the block, before walking outside with someone whilst social distancing. Where a step-by-step approach is not possible, try to focus on aspects within your control, such as wearing a mask, hand-washing, social distancing and making decisions about what kind of interactions with others you may be more or less comfortable with.
6) Use assertive communication when making plans. Try to have open discussions with others about what you are (and aren't) prepared to do when you come out of isolation. It is okay if you feel differently about what activities you feel comfortable to do, when compared with others.
7) Seek support when you need it, especially if you are feeling judgment or stigma associated with the virus. You don't have to cope with these challenges on your own. Reach out to friends, family, or a healthcare professional for support. If you're unsure of who you could talk to, take a look at our 'Who Can I Contact?' guide.
If you require further support, our THIS WAY UP website has a number of online mental and physical health courses, a​s well as a suite of resources dedicated to supporting you through the broader COVID-19 pandemic.
Did you know we've developed a free, email-based program specifically designed to support your mental health throughout your self-isolation? Take a look and sign up here.
Not sure how you're feeling? Try our Take-A-Test Tool for a free mental health check-in. 
Interested in learning more?
Free Online Tools for Coping with COVID-19
Access a suite of practical workbooks, an audioguide, and other useful materials to help you manage coronavirus stress and anxiety.